All About Davenia McFadden
Davenia McFadden played Carmen Jones in all four episodes.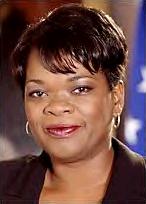 Information as found on FOX.com's American Embassy site:
Davenia McFadden is no stranger to television. She has made guest appearances on "For Your Love," "7th Heaven," FOX's "Ally McBeal," "Seinfeld" and "ER," and had a recurring role in "Becker."
Her film credits include roles in the feature films "Stranger Inside," "Random Hearts," "Double Jeopardy, " "My Best Friend's Wedding," "Private Parts" and "Eddie."
McFadden's background in theater includes appearances in "The Merry Wives of Windsor," "The Cradle Will Rock," "Pericles" and "Bale of Straw." She trained at the North Carolina School of the Arts.

---
Last update by Rory Parker at